Columbus, GA
True Homestead
Inspired by the gardens of prominent Georgia landmarks, this project pays homage to the state.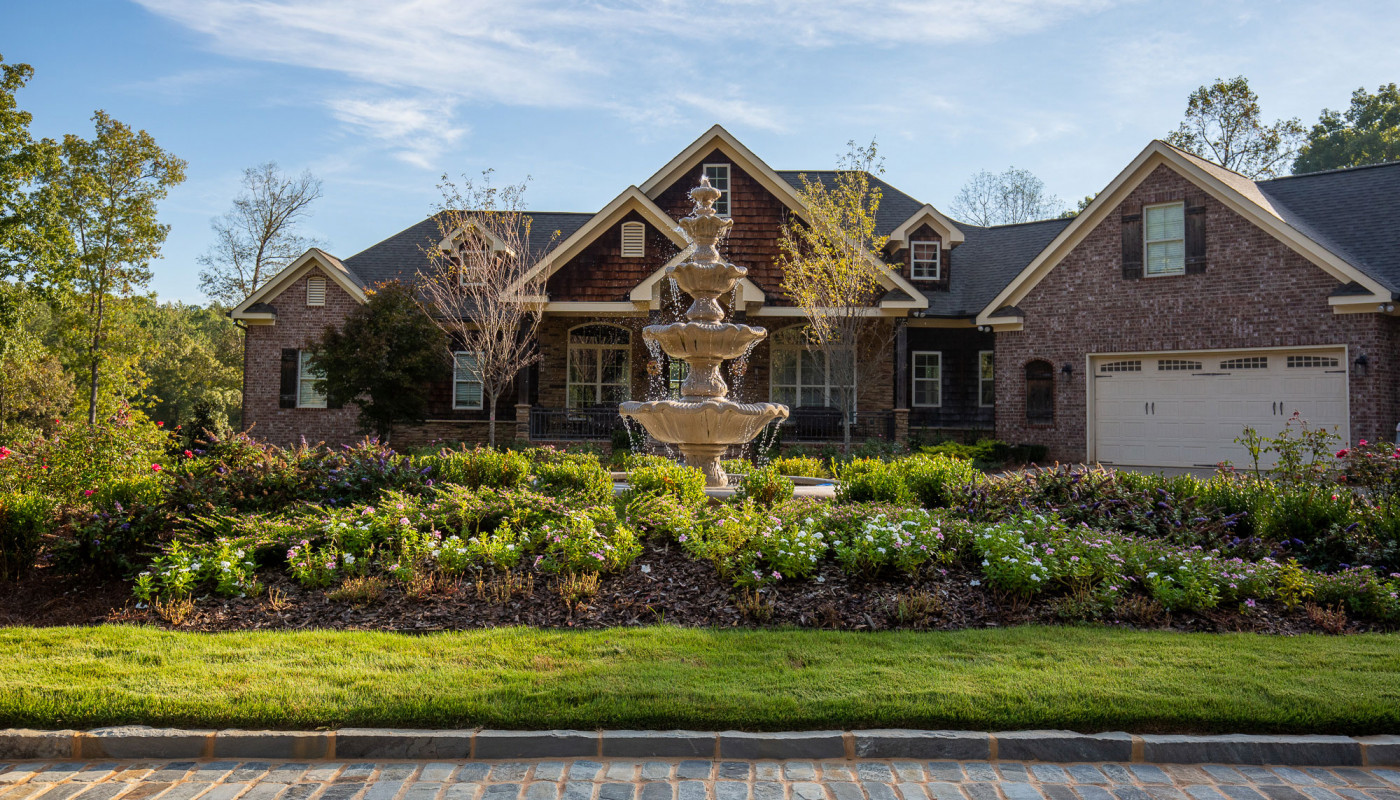 The Vision
Inspired by the owner's "true home."
Based in Cancun, the owners of this luxurious vacation home run a group of successful resorts in Mexico. However, they grew up and spent most of their lives in Georgia — considering it their true home and escape. Issues with wildlife (rattlesnakes) and a landscape that didn't suit their lifestyle prevented them from truly enjoying their space. Inspiration for the design was taken from the gardens at prominent Georgia landmarks — such as Callaway Resort & Gardens and Augusta National
Before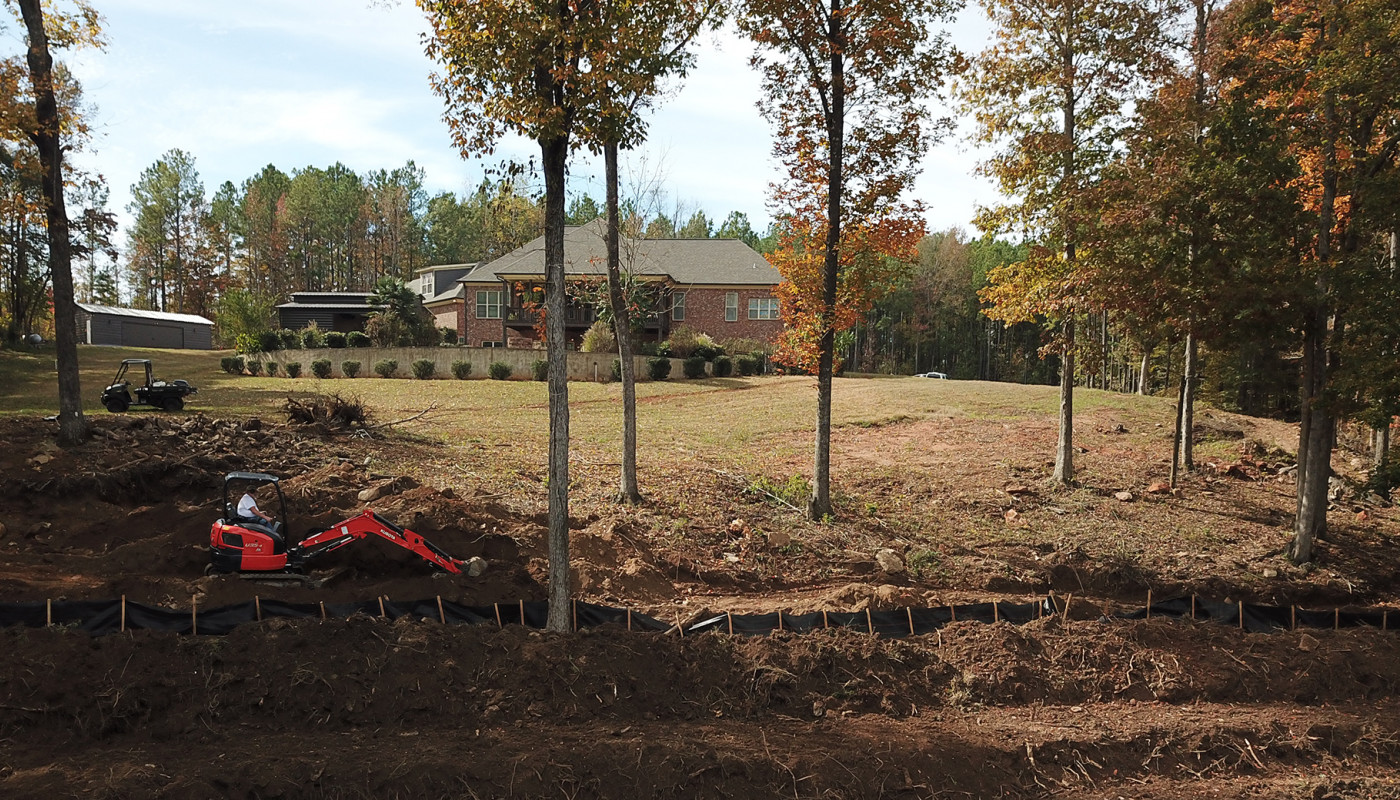 The Design
Designing an oasis for the golden years.
Main goals for the new landscape included a much healthier and robust lawn, herb and flower gardens everywhere, and better visibility for the private pond in the backyard. The end goal was an oasis that a retired couple could enjoy for the rest of their golden years. Ironwood Design Group out of Atlanta was the landscape architect of choice for a project of this magnitude.
Key Design Features
Stunning from all angles.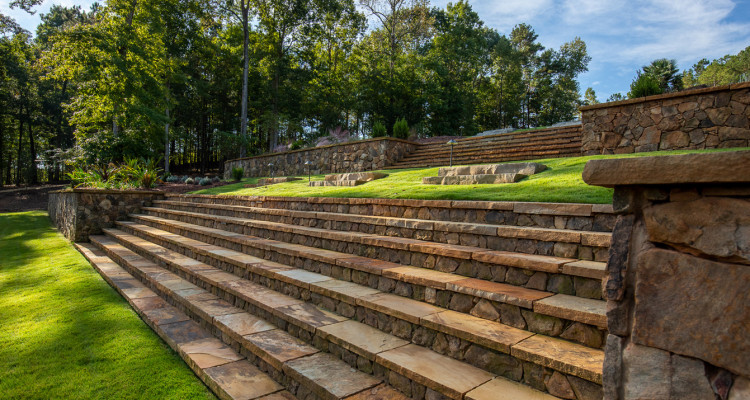 Tiered walls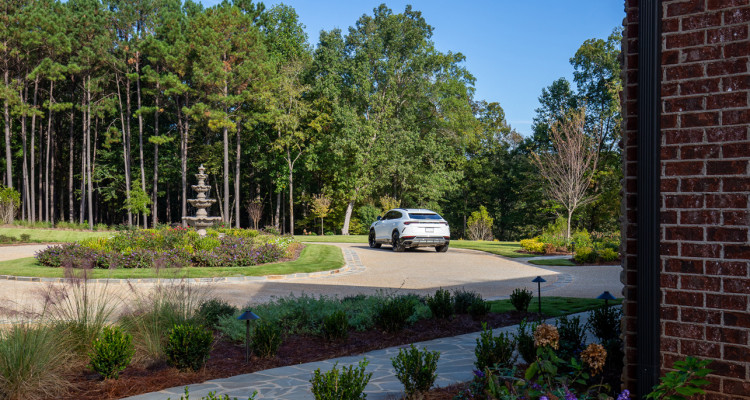 Roundabout driveway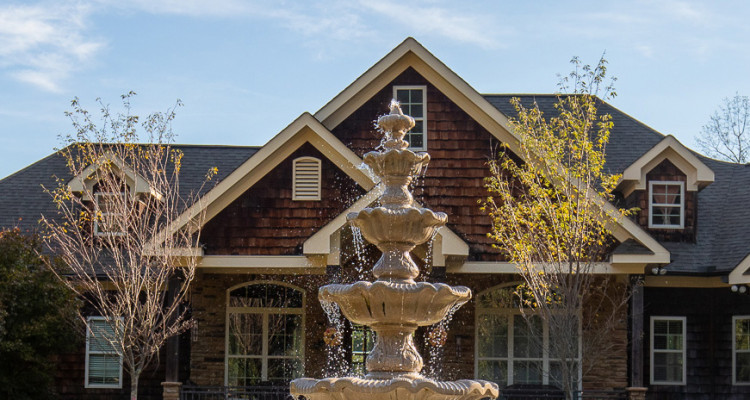 Central fountain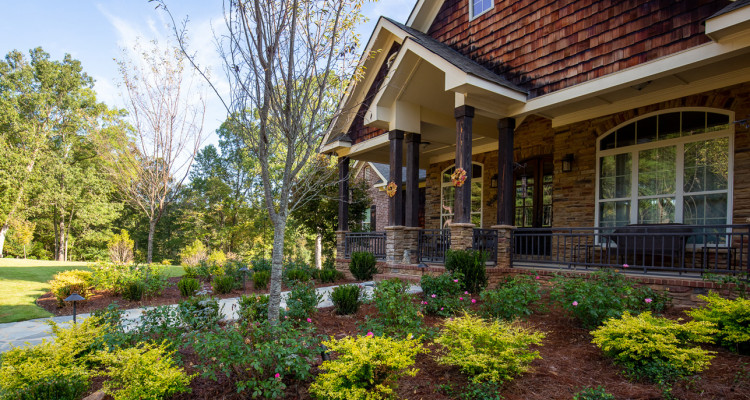 Gardens
Get Started
You're invited to spend more time outside!