COLUMBUS, GA.
SYNOVUS RESTORATION
This lovely courtyard in downtown Columbus was looking its age and causing a lot of water damage to adjacent offices.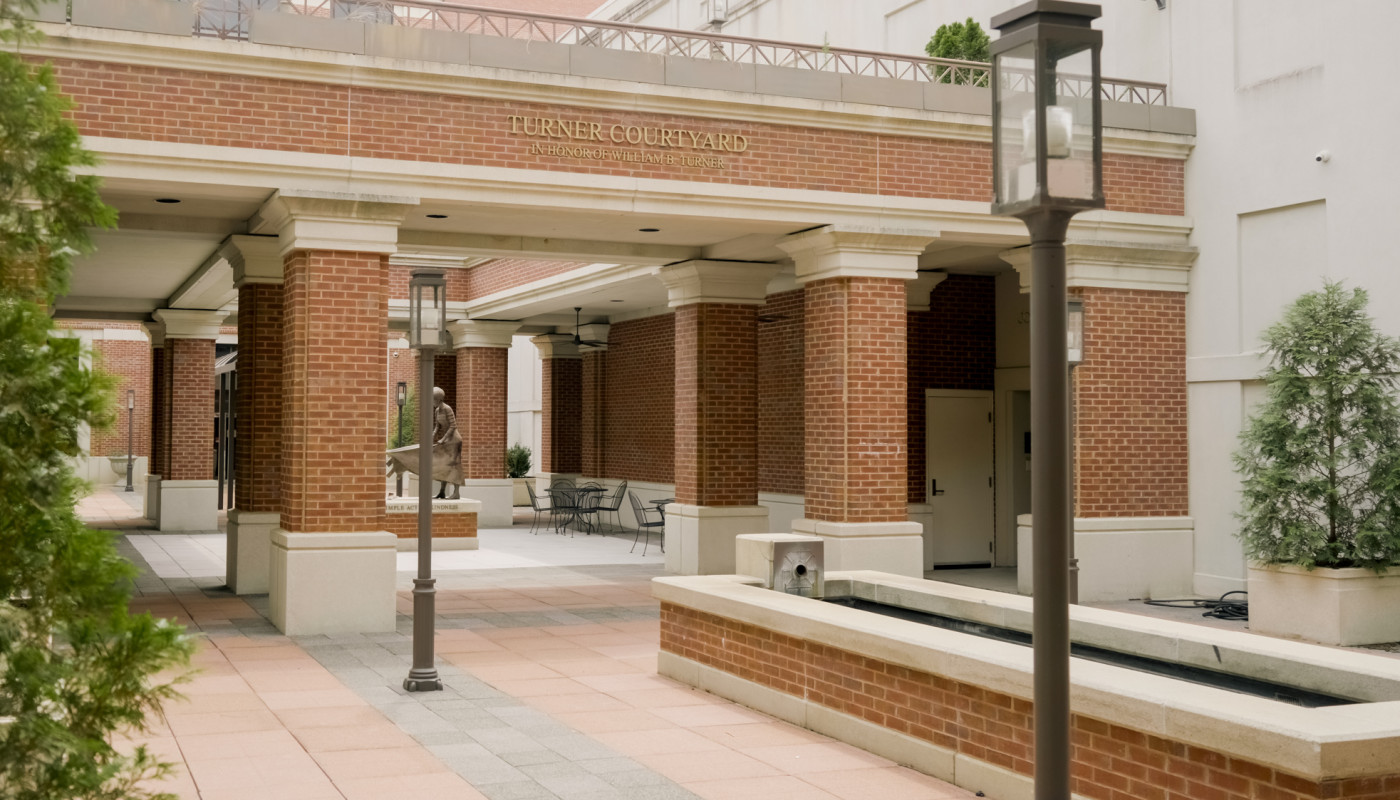 THE VISION
TIME FOR A FACELIFT
The courtyard at the Synovus Bank has been there for over thirty years and is a favorite place for those looking to enjoy some fresh air and sunshine during office hours. The owners loved the aesthetics of the courtyard and wanted to keep the same look and feel while addressing the ongoing drainage issues before serious damage occurred. The contractor on the project looked to us for help.
Before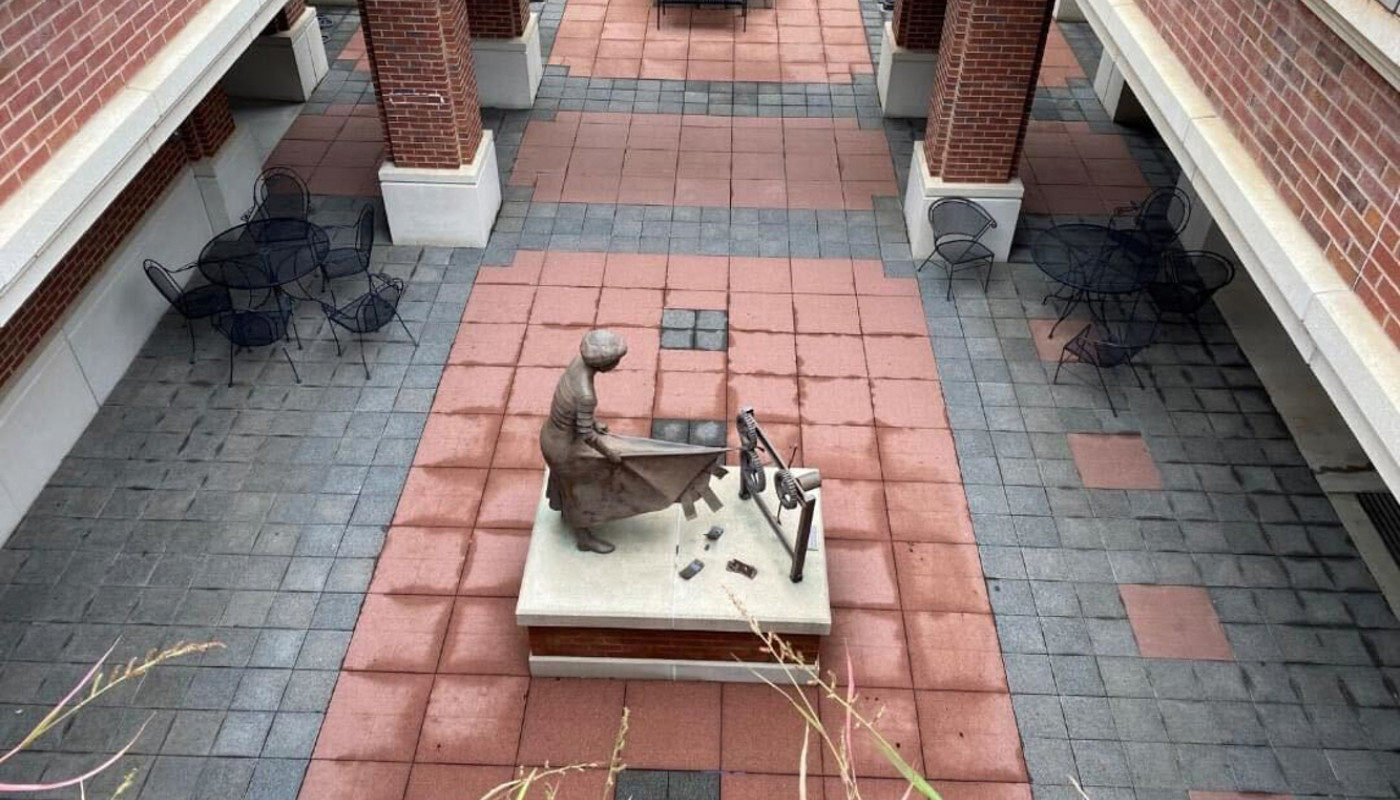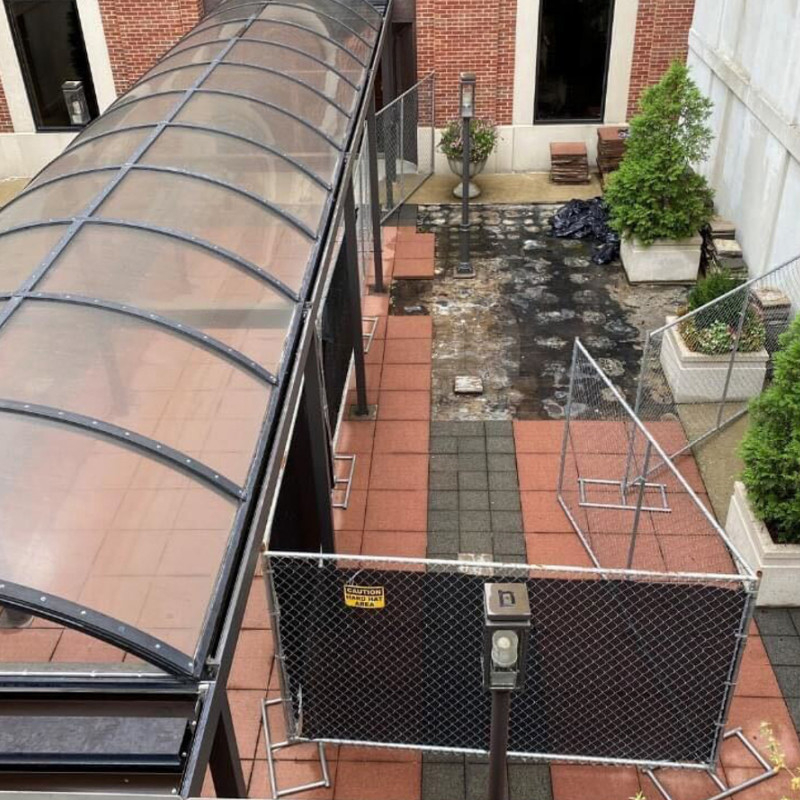 THE DESIGN
EVERYTHING OLD IS NEW AGAIN
The design was already there, and our task was to pull up the thirty-year-old pavers one by one and chip off the old mortar. Once all the pavers were removed, we had to address the underlying drainage issues. It was decided to install a pedestal drainage system beneath the pavers to direct water away from the areas beside the buildings and toward the permeable foundation in the center of the courtyard. Due to the age of the pavers, a number of them were damaged while being cleaned — and replacement pavers were no longer available. We worked with an engineer on their team to come up with a new design that kept the spirit and look of the original.
KEY DESIGN FEATURES
AN ARTFUL RESTORATION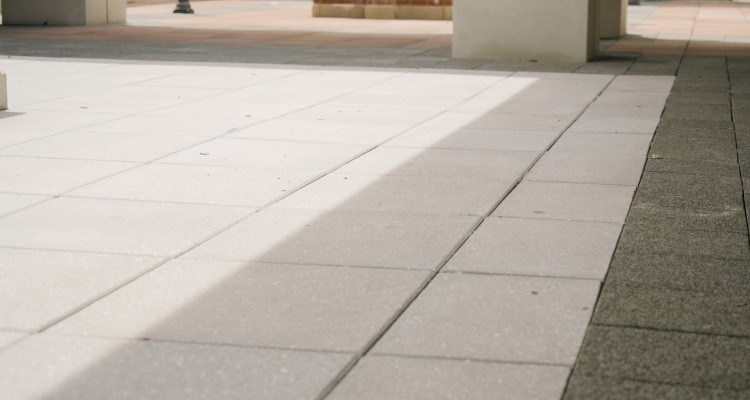 REMOVAL OF OLD PAVERS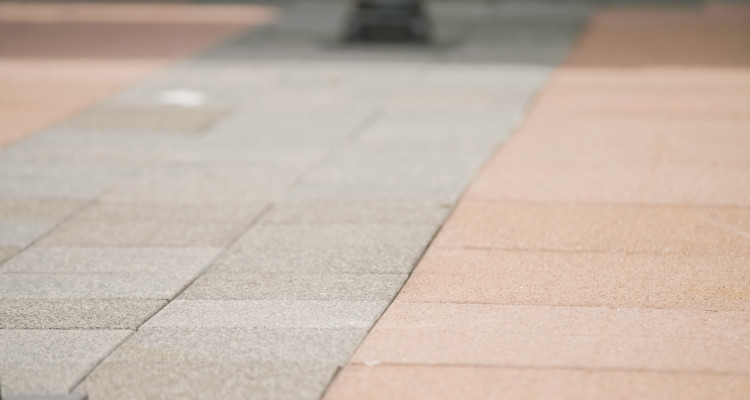 PERMEABLE FOUNDATION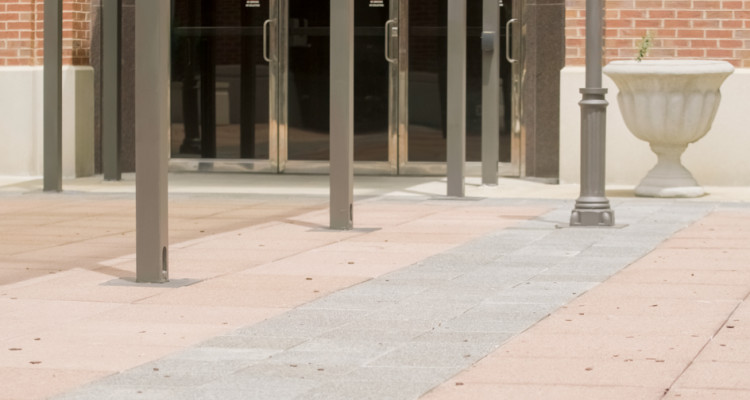 PEDESTAL DRAINAGE SYSTEM
Get Started
Ready to start your project?