FORTSON, GA.
POOLSIDE MEMORIES
A place to cool down and create happy memories.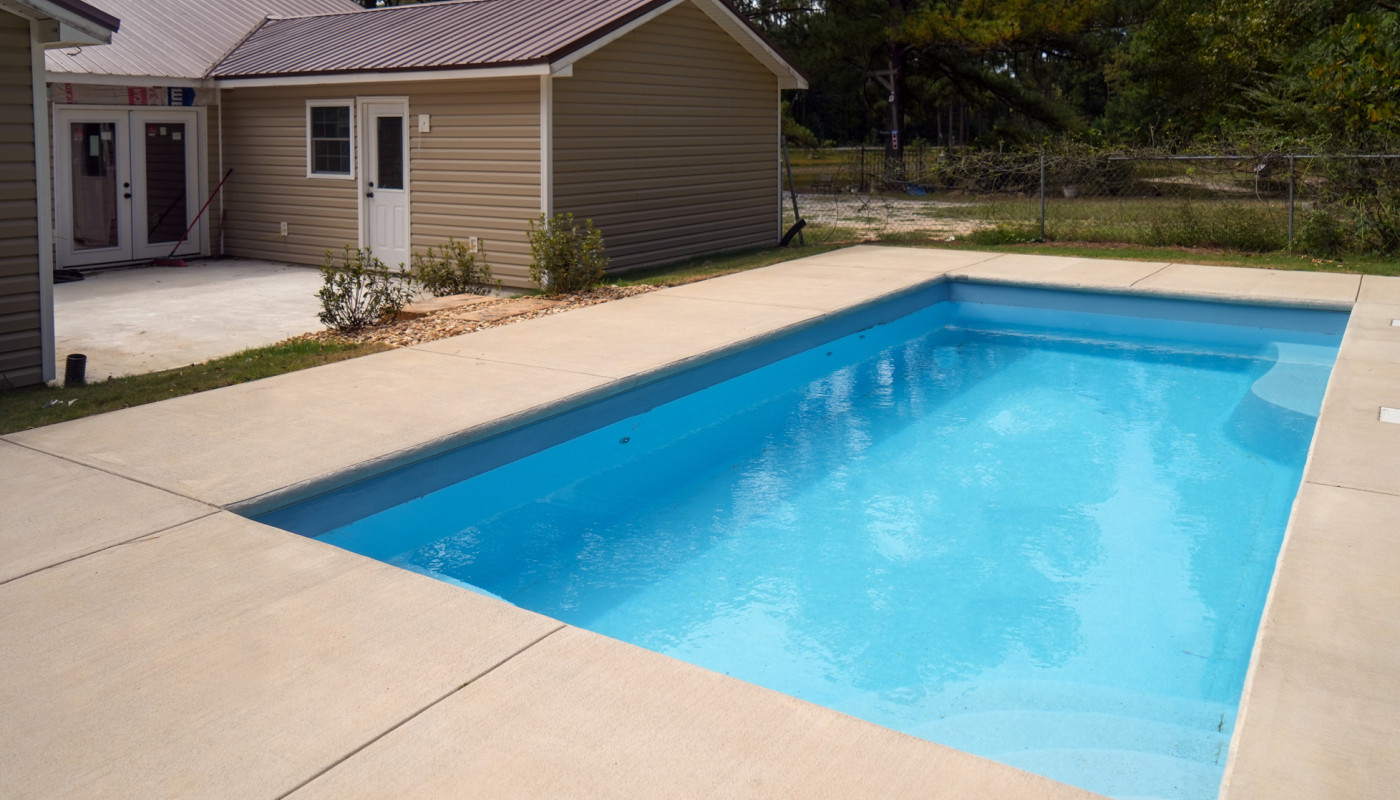 THE VISION
TURNING A BARREN BACKYARD INTO A PLACE FOR FAMILY FUN
After a recent move, these homeowners felt something was missing… a pool. They wanted a simple space where they could escape the summer heat, relax and enjoy time with their kids and grandkids.
Before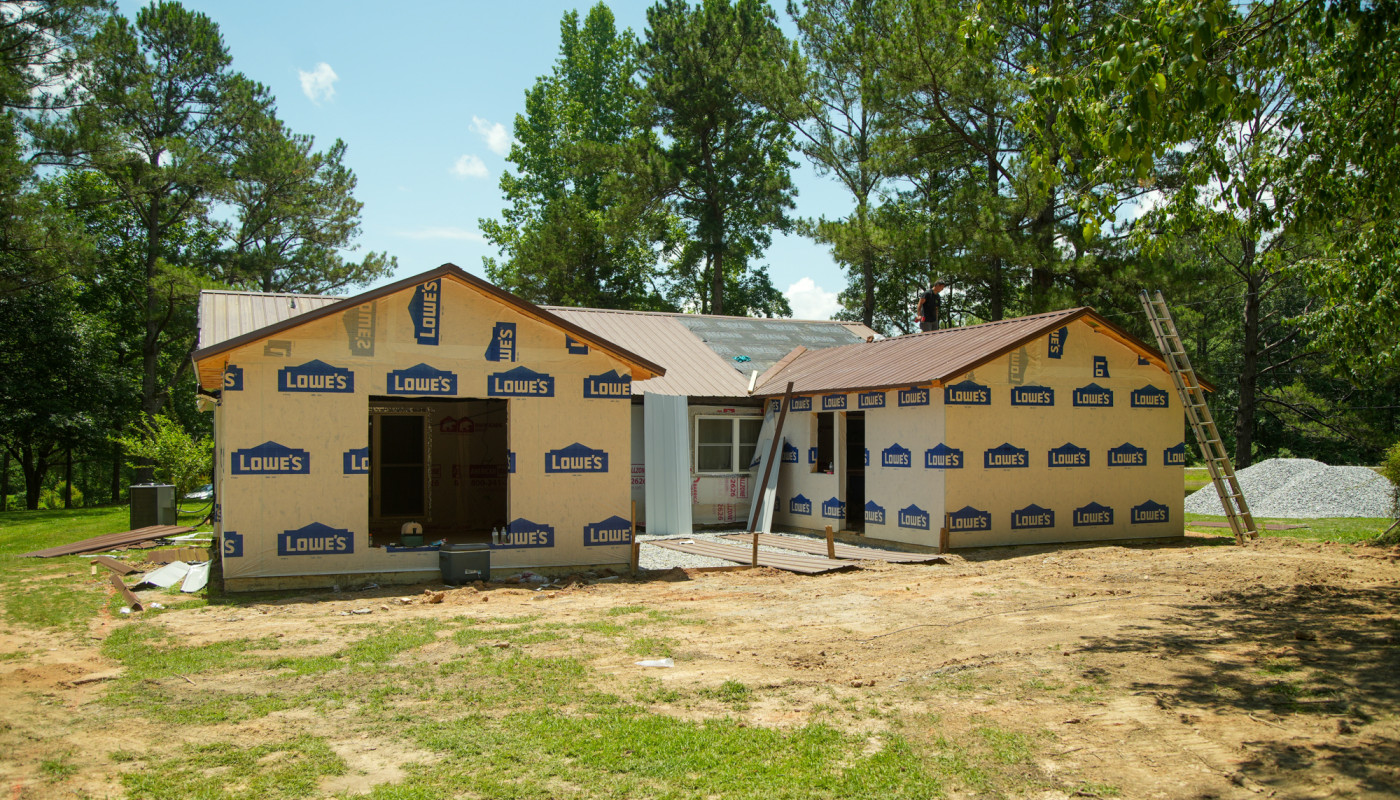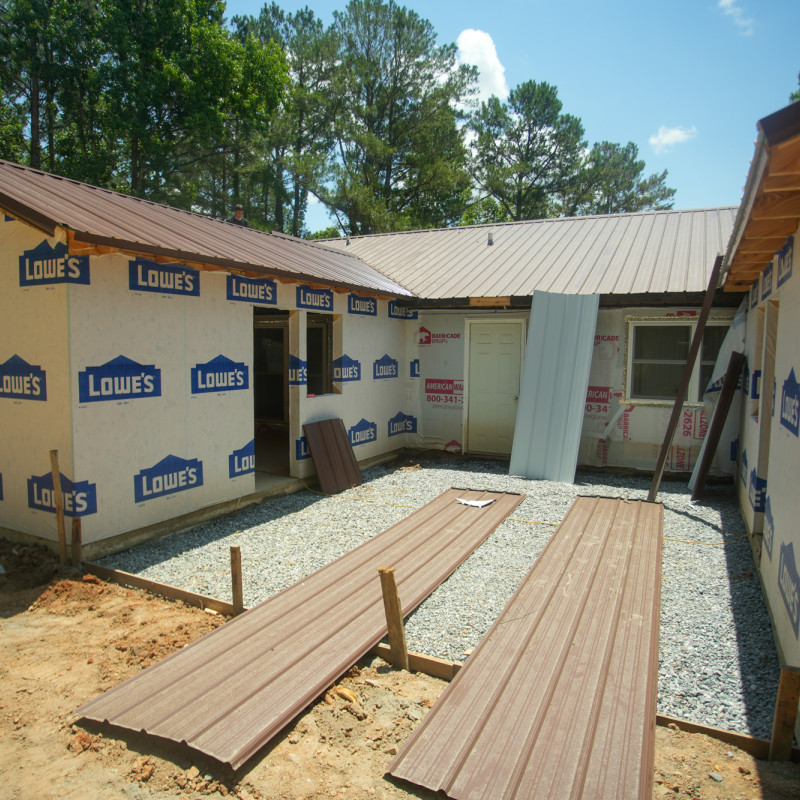 THE DESIGN
SIMPLE AND FUNCTIONAL
The homeowners wanted to start enjoying their pool as quickly as possible, so it was decided to keep the design simple — a classic fiberglass pool surrounded by concrete coping to match the patio area in the courtyard. Fortunately, the yard was fairly flat, so it didn't need a lot of grading to make it level. After excavating and installing the pool — following River Pools' advanced Fiberglass Pool Installation protocol — pouring the coping and laying some sod their yard was ready for summer fun!
KEY DESIGN FEATURES
LUXURY BUILT TO LAST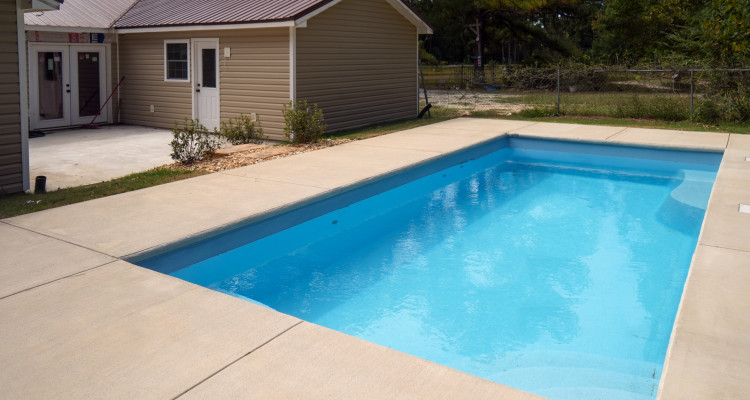 RIVER POOLS CLASSIC FIBERGLASS POOL
CONCRETE COPING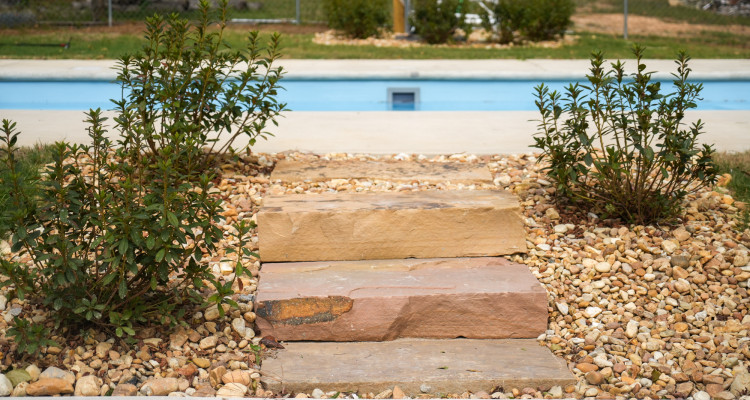 CRUSHED STONE BACKFILL
THE RESULTS
SPLASHING AND LAUGHING IN THE SUMMER SUN
The homeowner's grandkids love coming over to visit and enjoy splashing and frolicking in the cool water. The family is closer than ever and they look forward to building many happy memories together!
Get Started
Ready to start your project?