PINE MOUNTAIN, GA.
LAKEVIEW LIVING
The yard of this new build in a gated community had a beautiful view of the lake and some mature trees… but not much else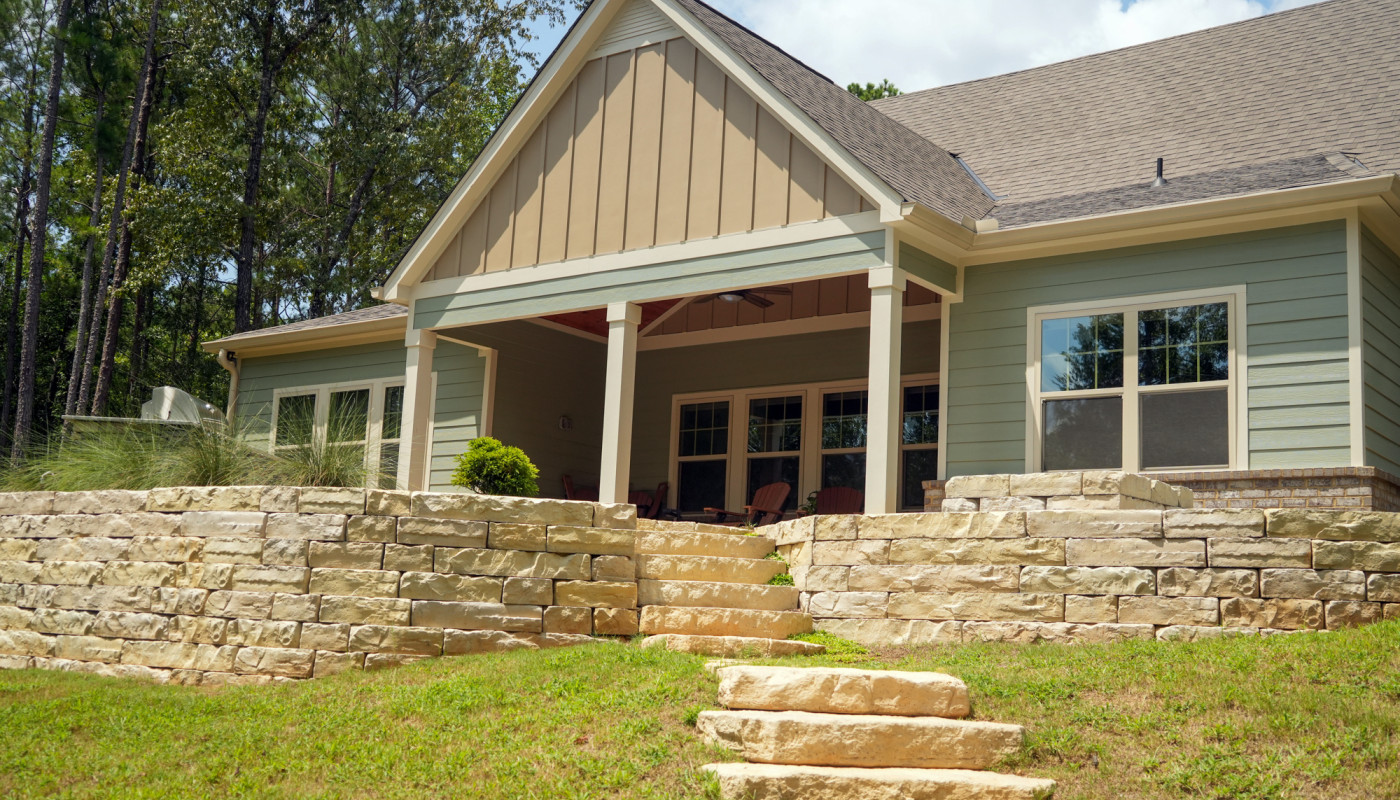 THE VISION
RESORT-STYLE LIVING ON THE LAKE
The owners of this gorgeous property overlooking the lake wanted a yard where they could spend time entertaining family and friends while enjoying the view. They also loved to fish and needed a way to safely navigate the steep slope leading down to the lake. Since their home was newly built, the yard was a blank slate… it would take some thoughtful landscaping to bring it to life and create a beautiful lakeview resort.
Before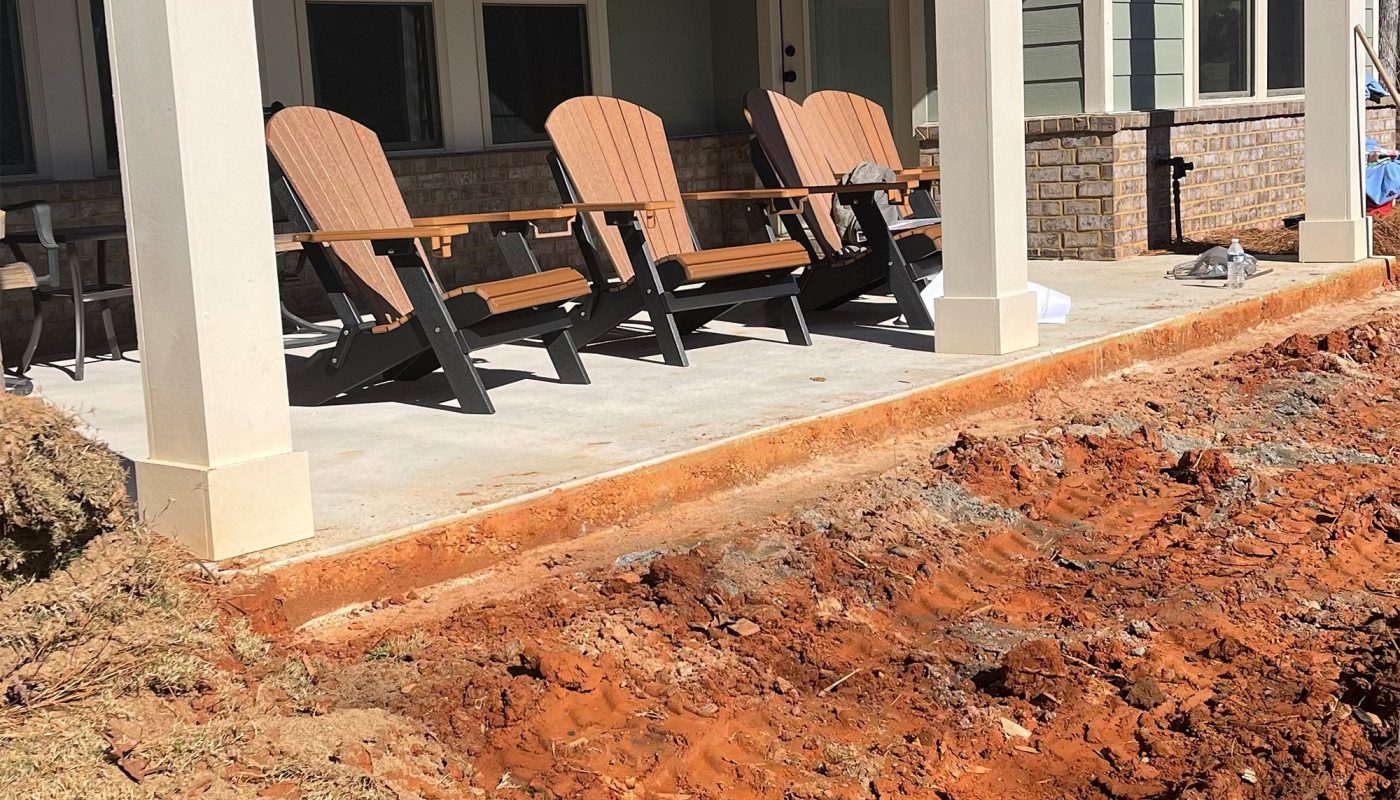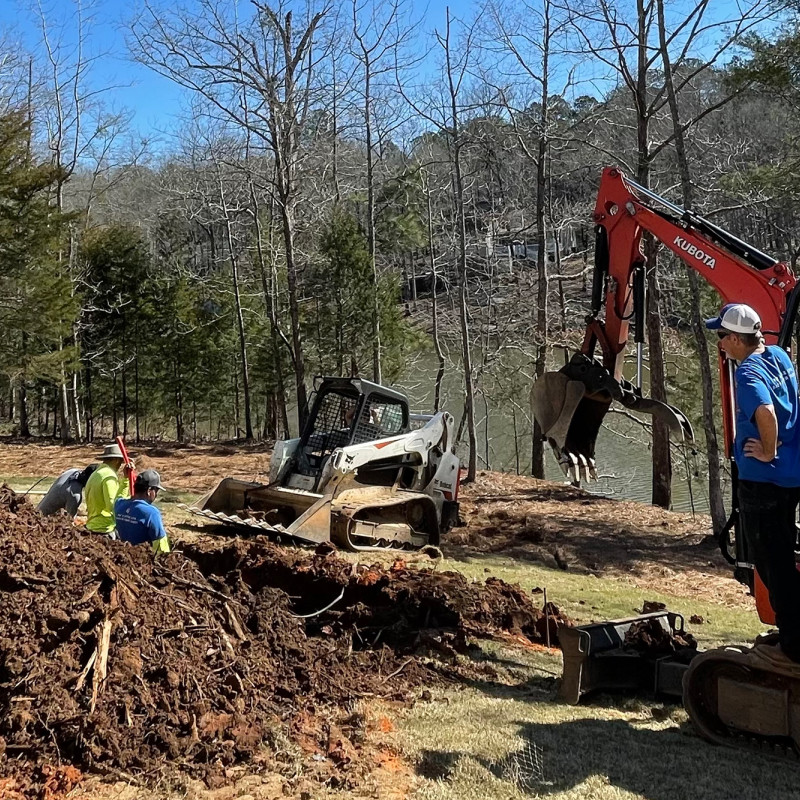 THE DESIGN
A STUNNING OUTDOOR RETREAT
A gorgeous retaining wall was constructed using Rosetta stone to address the steep slope and level off the patio area adjacent to the house. A large stone slab stairway connects the patio to the lower level that leads to the lake. Shrubbery softens the edges of the wall and adds color and interest to the patio. Tremron pavers were used to cover the patio's surface. An outdoor kitchen —made from block concrete and faced with stone veneer — makes hosting friends and family for backyard barbecues a breeze! A firepit complements the retaining wall and provides a cozy place to gather and wind down at the end of a perfect day.
KEY DESIGN FEATURES
THE PERFECT PLACE FOR OUTDOOR ENTERTAINING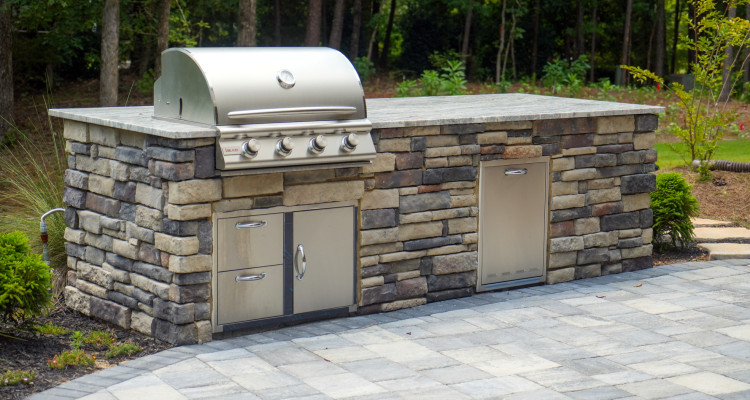 OUTDOOR KITCHEN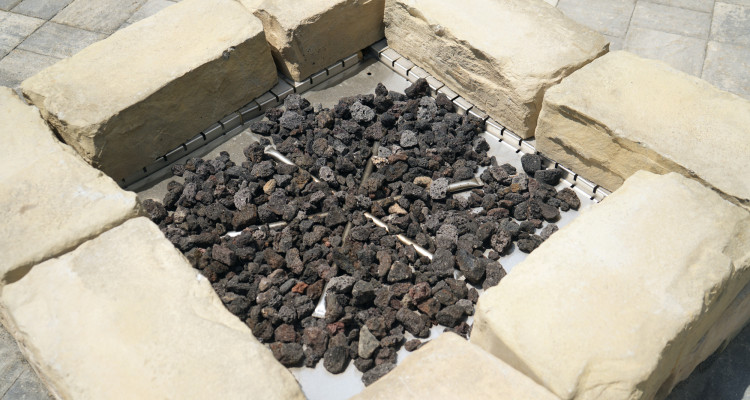 FIREPIT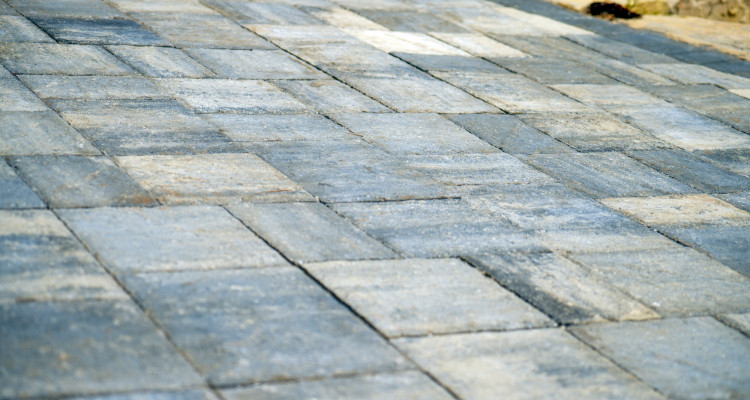 Paver Patio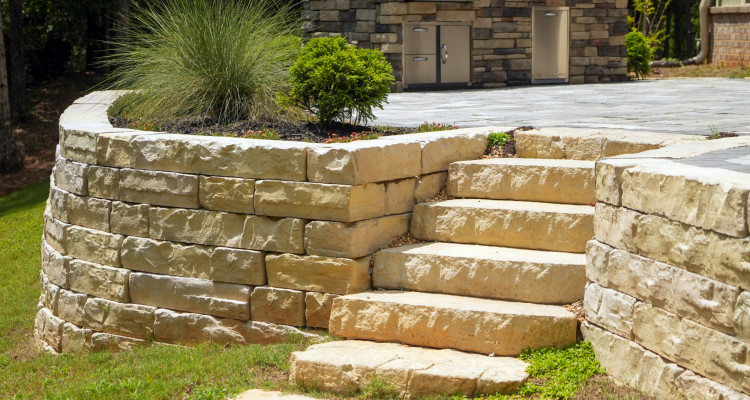 RETAINING WALL & STEPS
THE RESULTS
A YARD WHERE MEMORIES ARE MADE
Life for these homeowners now involves dinners in the backyard, relaxing around the fire with friends or heading down to the lake to fish… and a yard where memories are made.
Get Started
Ready to start your project?