Columbus, Georgia
Forest Glade
A large, wooded lot gets an overhaul with an in-ground pool and back patio.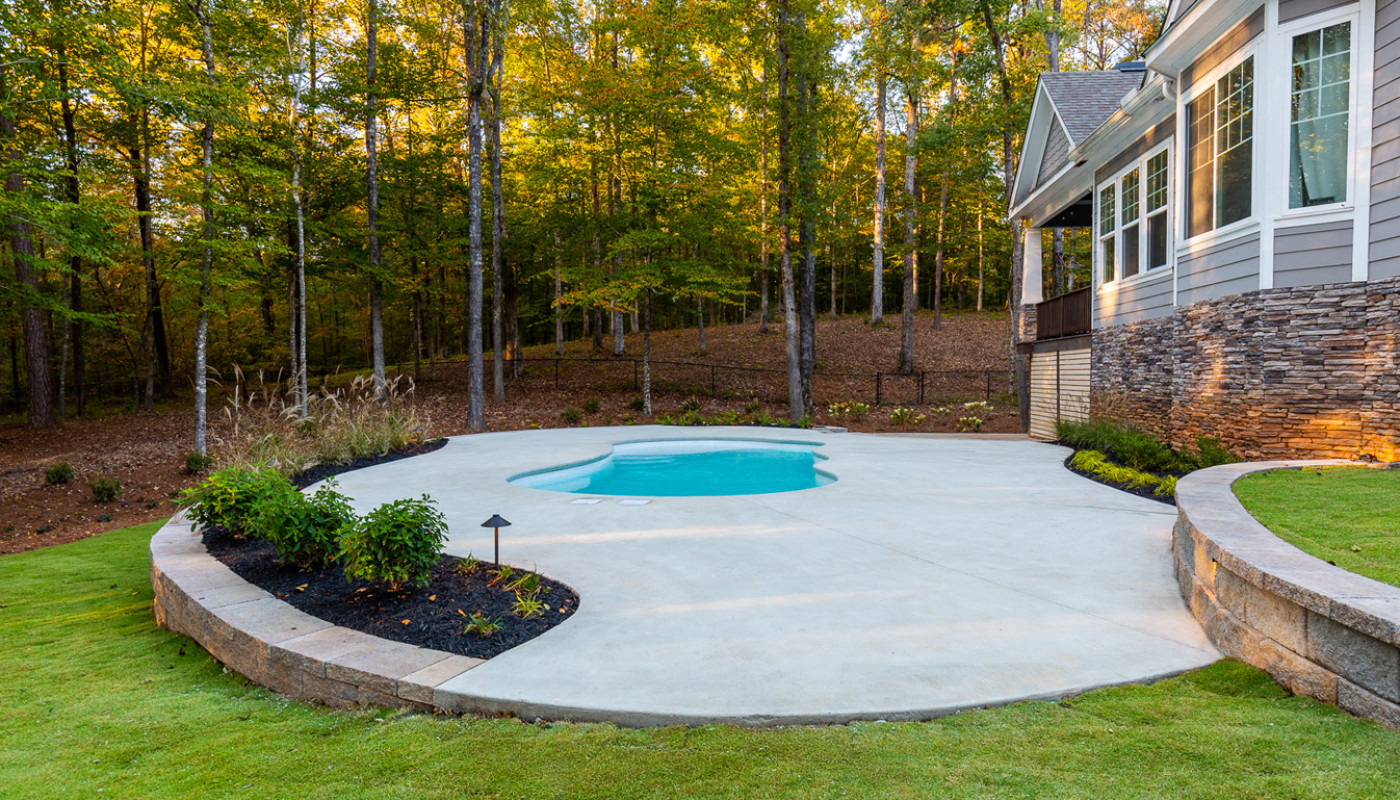 The Vision
A space to make memories.
This young family had a beautiful lot that backed onto a forest. Their vision for their new landscape included a pool, extensive patio and lounging space, and landscape lighting to tie it all together.
Before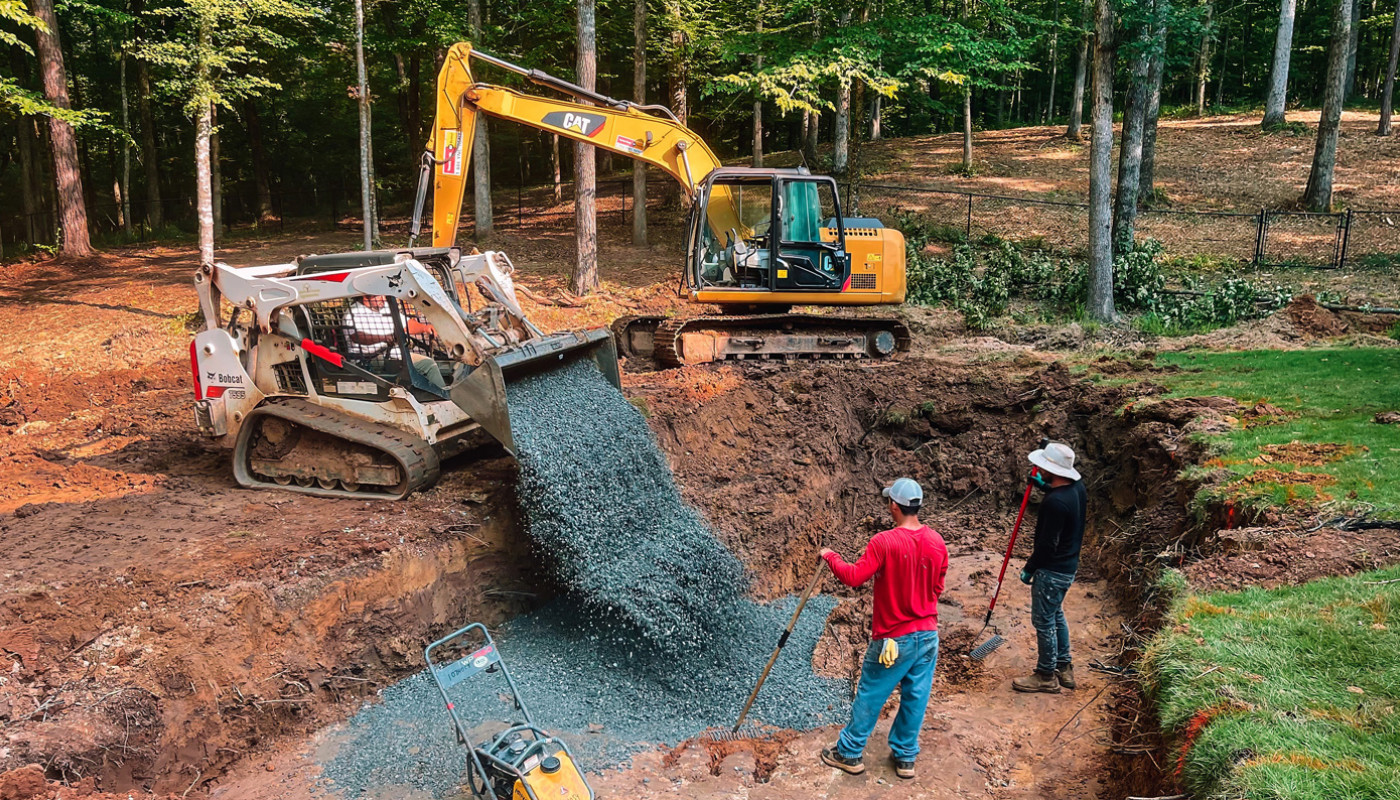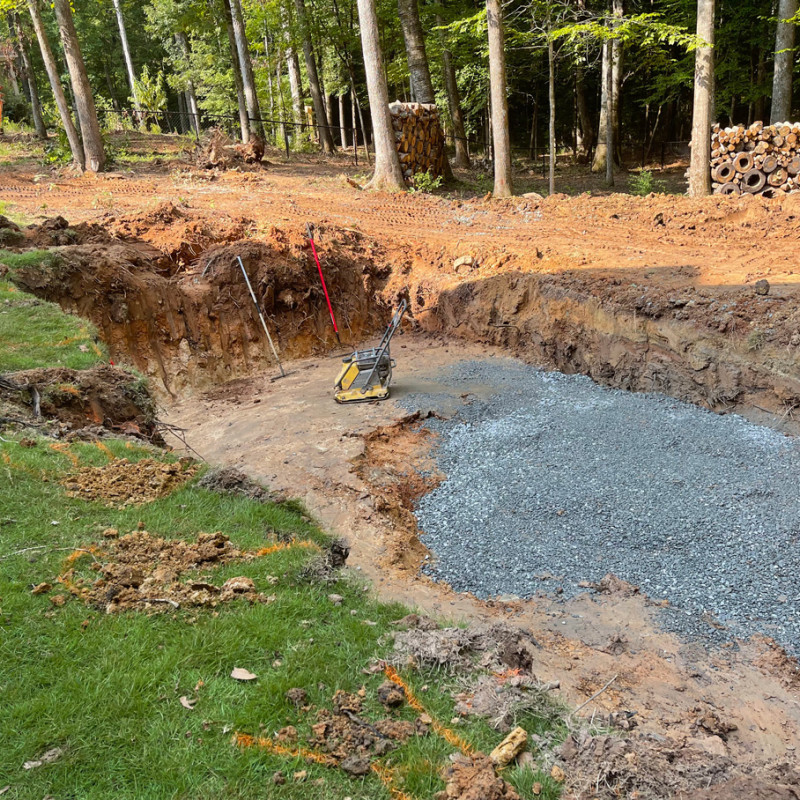 THE DESIGN
Ready for family, friends and fun!
Our design was centered on the concepts of family, friends and of course... fun! This outdoor space is a refuge from the outside world, a peaceful place surrounded by the quiet of nature and the shade of trees. But it's also a spot to host parties, cool off in the heat of summer and make memories!
KEY DESIGN FEATURES
Poolside lounging... surrounded by trees.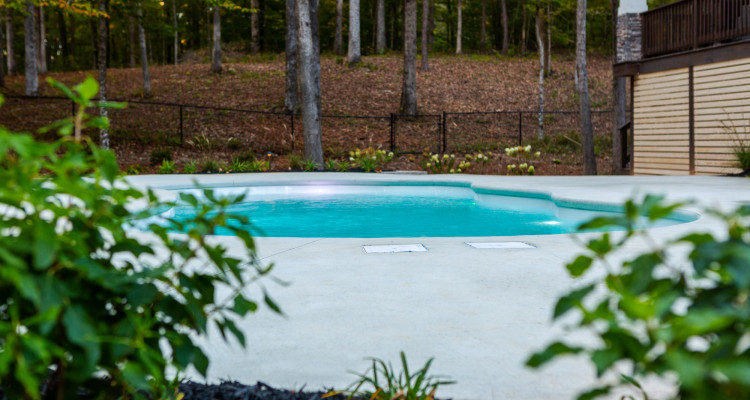 I30 series fiberglass in-ground pool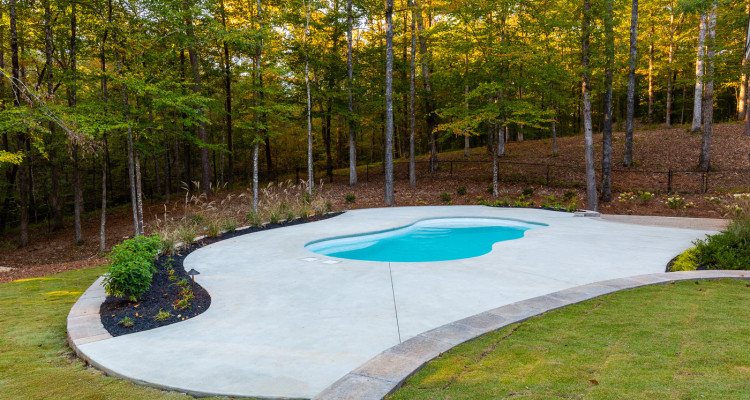 Concrete paver patio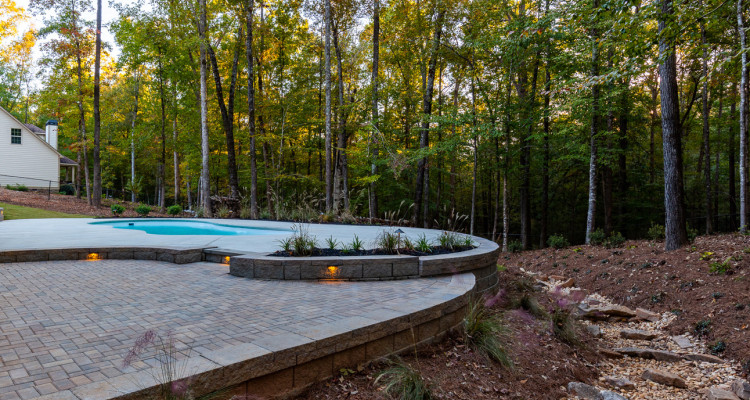 Dry river bed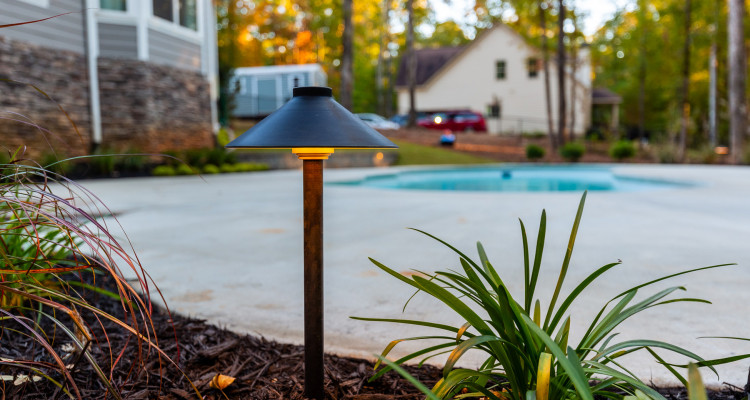 Landscape lighting & plantings
Get Started
Ready to start your project?