LAGRANGE, GA.
A POOLSIDE OASIS
A swale running across the property made installing their pool a challenge… but not impossible!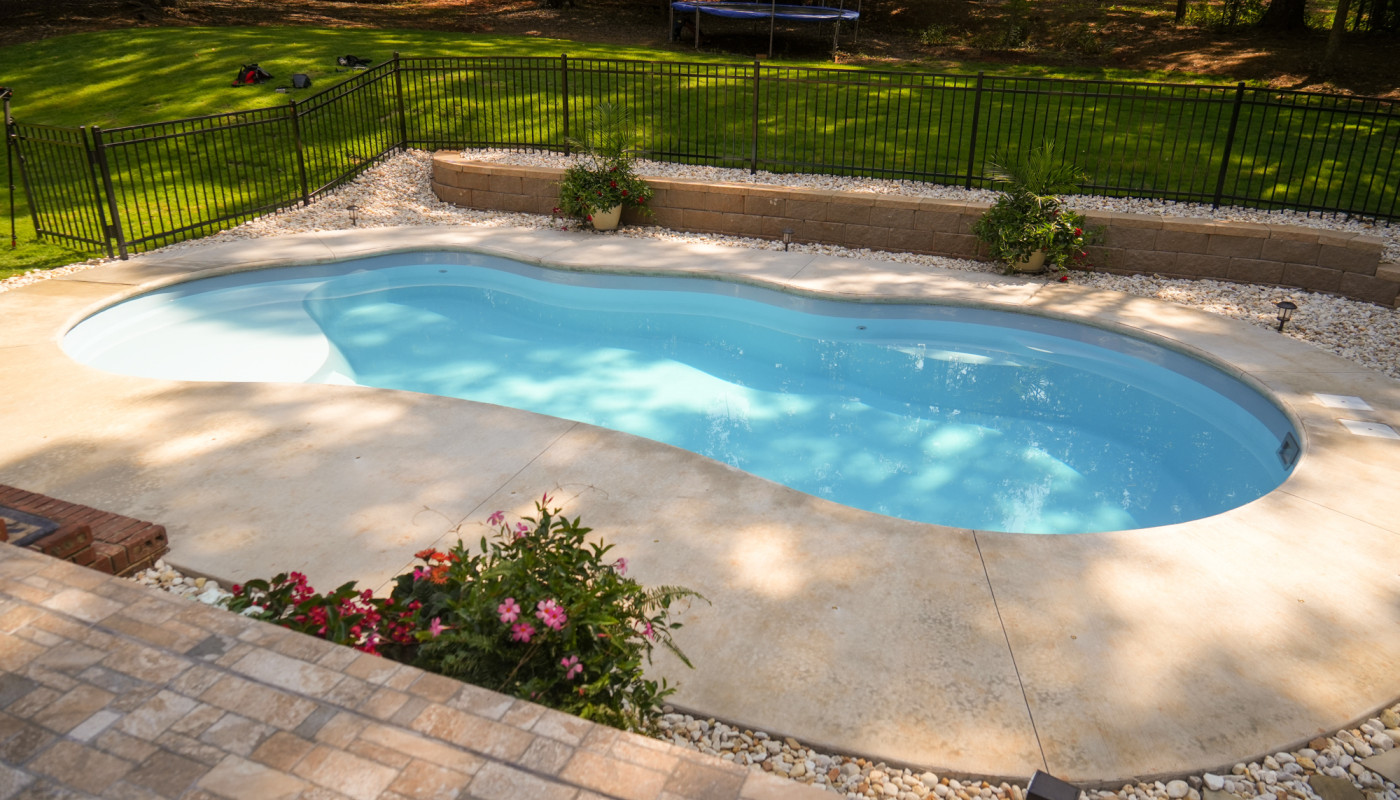 THE VISION
A PLACE FOR POOLSIDE MEMORIES
The homeowners had a great patio for entertaining family and friends, but they wanted a pool so they could spend time creating great memories with their grandchildren. They wanted to keep it close to the house for easy access, but the existence of a swale running through the backyard proved to be a bit of a challenge.
Before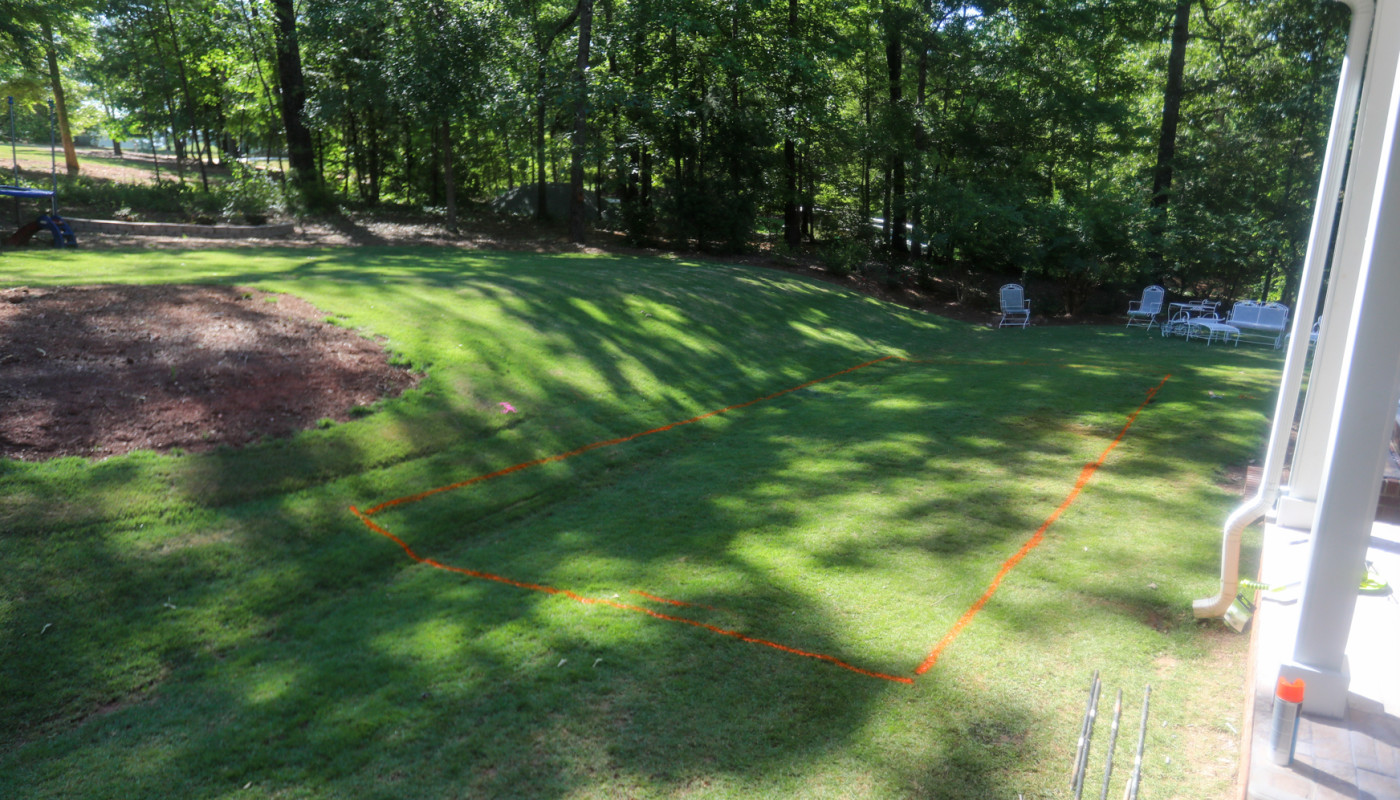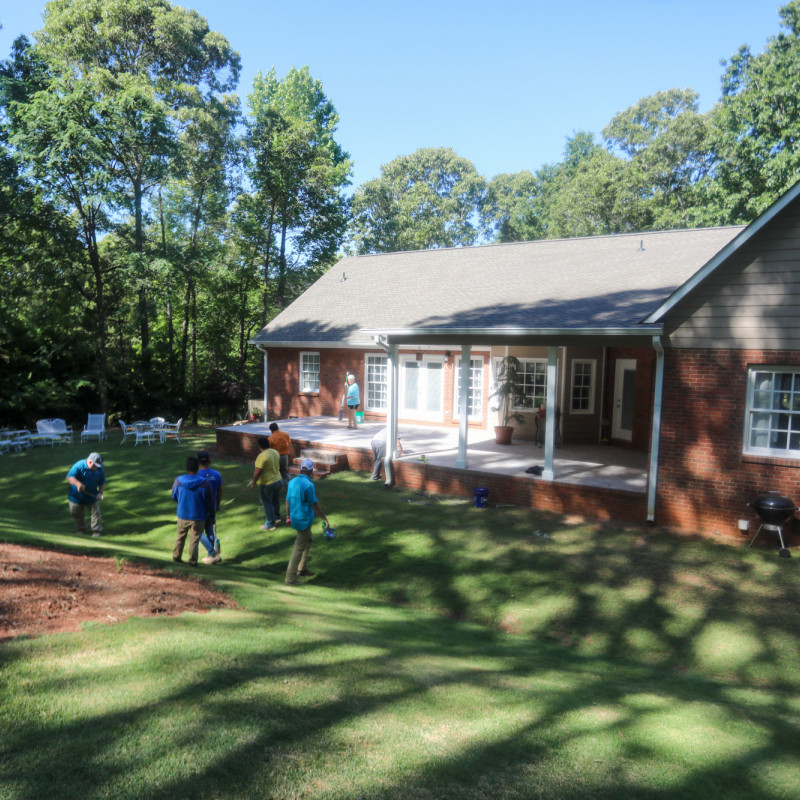 THE DESIGN
CREATING A LEVEL PLAYING FIELD
We brought in the big guns to excavate the area adjacent to the patio and level it off. A retaining wall with a French drain behind it was built into the design to keep runoff from the remaining slope from getting into the pool. Beautiful cantilevered coping slopes gently away from the pool and provides smooth contrast to the surrounding river rock — perfect for bare feet! Landscape lighting around the perimeter of the pool allows for a late-night dip in the pool and a stylish, black metal fence defines the area and keeps everyone safe.
KEY DESIGN FEATURES
A STYLISH AND INVITING SPACE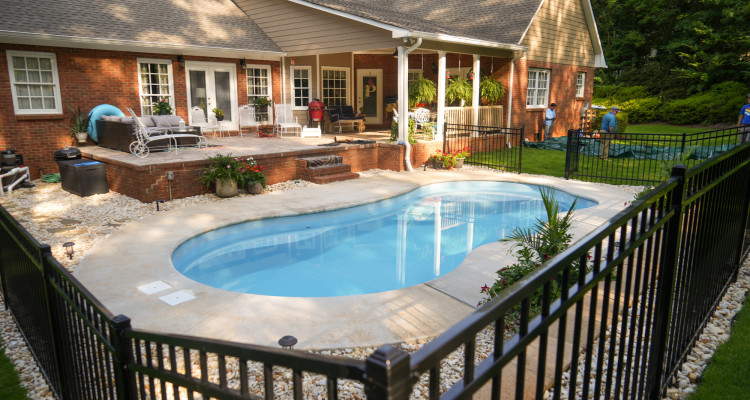 RIVER POOLS FIBERGLASS POOL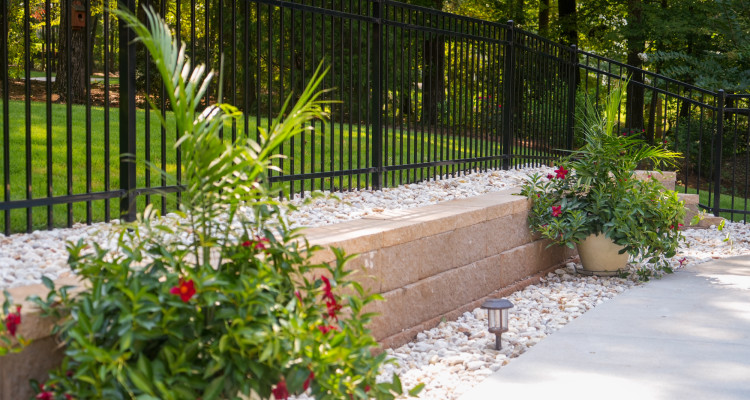 RETAINING WALL & FRENCH DRAIN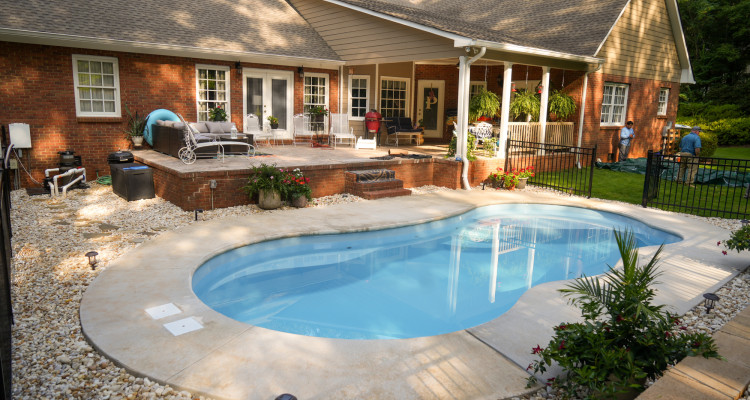 RIVER ROCK SURROUND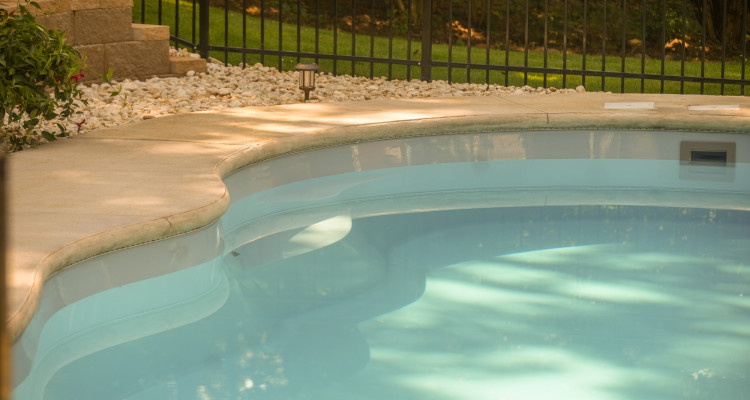 CANTILEVERED COPING
THE RESULTS
A YARD MADE FOR FAMILY FUN
The homeowners have a beautiful focal point in their backyard, giving them a place to dine, lounge and swim. Family time is now full of excitement, with summers spent splashing in the pool with their grandchildren — and enough happy memories to last a lifetime!
Get Started
Ready to start your project?